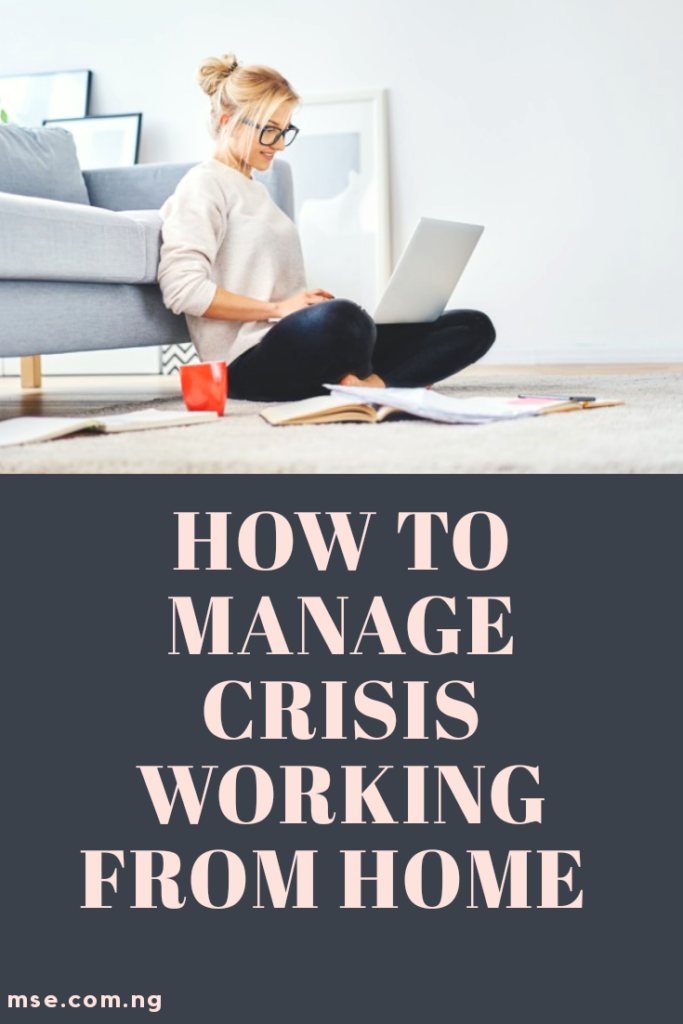 The coronavirus pandemic has changed the culture of the workplace at least for the next couple of months. Most C-suite executives now have virtual meetings with their teams and British Prime Minister,  Boris Johnson joined the gang, having a Skype meeting with cabinet members on the 31st of March 2020.
A few months ago, most of us would have argued about the possibility of having to speak to the company president or lead manager through the screen of the computer. And thanks to these virtual meetings, Skype has reported a 70% increase in usage of the social platform.
For the next months, depending on how individual nations have been able to curtail the corona virus, we will continue to work remotely and speak to colleagues from Zoom and Skype.
However, working remotely doesn't take away work crises. There will still be the guy who gets up late from bed causing late customer response, or the Daddy whose daughter disrupted work data and the lady that sent wrong labeling to delivery guys, while she was on Tik Tok.
All of these and many more will cause a virtual workplace crisis – the only difference is we won't see each other's face to yell at.
So, when a virtual crisis comes up, what do you do as the manager?
Call On Your Crisis Team
It's fine that every organisation has a crisis team. These persons are trained and have experience in handling crises of whatever magnitude – even if they have not handled it online. It however does not take away their expertise as crisis managers.
Your crisis team are the go-to guys when things are not working, they have deeper perception of what must have caused the issue at hand. Take two steps back as the leader if you are not a Hero in managing crises, while you await their feedback.  
Evaluate the Problem with Empathy
Every crisis always has a root cause. This might just be different because whoever caused this was not at work, so new factors must have contributed.
You must understand that your employees are just getting accustomed to working remotely and having virtual meetings. Hence, a little shake up in the early days will occur. You should also understand that the dynamics of working from home is going to be quite different – the home atmosphere will never be like the workplace ambience.
The person whose errors caused the crises, may be operating in at least a dual or tripartite fold as they work remotely.
Your lead Engineer who disrupted the back end may actively be an Engineer, a wife and mother to two frisky little boys. Hence, you need to show a lot of empathy at this time.
It could have been the kids, the anxiety of working from home or the whole uneasiness that comes with the epidemic. And don't forget to ask for the best time to work, when family interference will be minimal.
Dialogue About Cause of Crisis
You must honestly speak about the cause of the crisis, help who is at fault to own responsibility and plan recovery.
Don't ignore the problem because you are showing empathy or wait till, we all get back to work. No one knows how long this lock-down will be and we never can tell if this is going to be the new work culture.
We must learn to deal with crises outside the physical workplace.
The dialogue should detail how future occurrences can be mitigated and as a manager you should be willing to help. You can have this conversation on a private video call or with just members of the immediate team, depending on the severity of the crises.
Talk about Possible Resolutions
State clearly to the person or team where the crisis was occurred how you intend to solve the crisis and get their contributions. Remember, we are all staying at home and we need all the support we need especially work related.
Let's assume an e-commerce sorter wrongly labelled goods going for delivery by shipment.
As the manager, you  might want to say – "As we are all involved in this difficult situation, we will be mailing customers on late delivery and asking for swift back up from our vendors. Let all hands be on deck'
Such resolution gives everybody a sense of control away from the workplace and will ultimately deepen relationships and confidence.
Bonus Line – When the crisis has been cleared, reach out to the defaulter by video call and say – 'though our customers were initially unhappy about shipment delay, but due to your swift response to resolve, we have their trust again and i know there won't be future happenings'.
Ask of family before you end the call – they are all we care for the most at this moment.